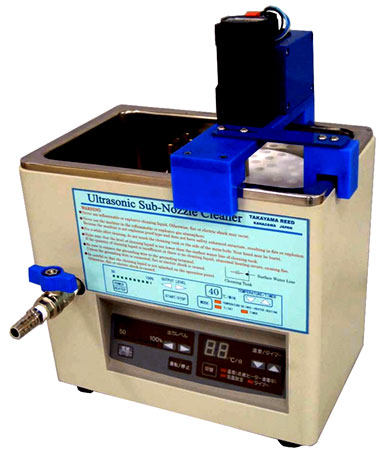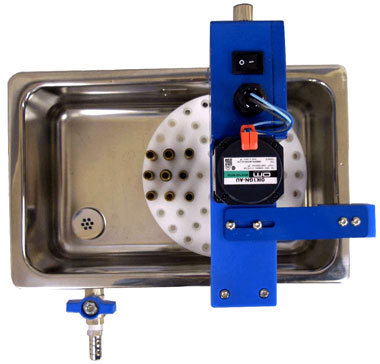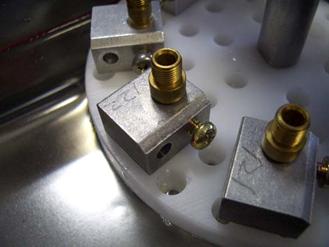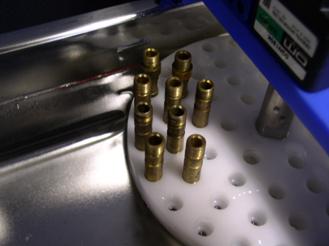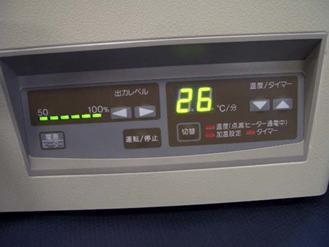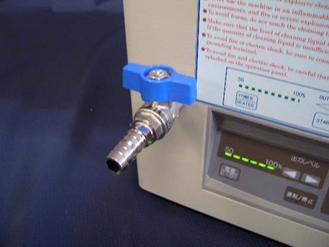 Major Specifications
Ultrasonic Oscillator
SHARP(Made in Japan)
Power Supply Power Consumption
AC100V (220~230V transformer included)
Maximum 250W
Ultrasonic Output Output Frequency
Maximum 100W 40 KHz
Heater Capacity
100W
Washing Capacity
Maximum 60 Sub-nozzles in 15 ~ 30 minutes (without metal block)
Maximum 6 - 16 Sub-nozzles in
15 ~ 30 minutes (with metal block)
Sub-nozzle holder speed
10 RPM
Washing Timer
Maximum Setting: 99 minutes
(Settings adjustable at one-minute intervals)
Temperature Setting 21°~ 60°
(Settings at or below 20°not possible)
Cleaning Basin Water Volume
SUS 304 grade stainless steel
250mm(w)×150mm(d)×100mm(h)
/ Approx. 3L
Exterior Dimensions / Weight
280mm(w)×380mm(d)×380mm(h)
/ Approx. 6.5Kg

Ultrasonic Sub-Nozzle Cleaner
TR-7500


Just place the sub-nozzles in the holes in the revolving holder, and dirt will be washed away from the sub-nozzle tips automatically.

(The portion of the sub-nozzles fixed with epoxy will not be damaged.)

Features


Ultrasonic cleaning washes away the minutest dirt.



Uneven washing is eliminated by the revolving holder in which the sub-nozzles are placed.



Heating the cleaning fluid with the unit heater (included) results in more effective washing.



Duration of cleaning can be adjusted according to the severity of the sub-nozzles' contamination.



Up to 60 sub-nozzles (with no metal block) can be washed at one time.
(If there is a metal block, between 6 and 16 sub-nozzles can be washed at one time – exact number depending on the brand of the sub-nozzles being washed.)

A wash basket is included for the washing of various other types of machine parts.